15 juin 2019
1. THE ONLY HOUSE IN TOWN (9:06)
2. THE HALL OF MACHINES (11:52)
3. THE SECLUSION ROOM (4:22)

JUNKO : VOICE (ON 1)
YVES BOTZ, THIERRY DELLES, MICHEL HENRITZI : GUITARS


RECORDED AND MIXED BY KEVIN LE QUELLEC, NOVEMBER 2014 AND FEBRUARY 2017 AT CAVE 38, METZ (FRANCE).
MASTERED BY JULIEN LOUVET.


A DIFFERENT
VERSI
ON OF "THE ONLY HOUSE IN TOWN"
WITH
OUT JUNKO'S VOICE APPEARS ON "THE MISSING BAR" LP (213 RECO
RDS)
.
THANKS TO CHRISTELLE AND JULIEN FOR ENTHUSIASM


213v52 Fougère # 38 Élevage de Poussière EPP10
"THE ONLY HOUSE IN TOWN fête les plus de 15 années de collaboration du groupe français avec JUNKO.

Un disque de guitares, crépusculaire et infernal comme une coulée continue dans les jambes des derniers festivaliers de l'été.
Les scories de l'industrial music en trois morceaux comme des ruines d'Americana ou de Metal.
Grinçant, accidentel, tétanique, lyrique …

File under : DEAD C / CRAZY HORSE / BORBETOMAGUS / METAL MACHINE MUSIC / PLASTIC ONO BAND"
chronique : https://www.dcalc.fr/dustbreeders-the-only-house-in-town/
12 juin 2019
DUSTBREEDERS
Yves Botz / Thierry Delles / Michel Henritzi
Junko //
Katie O'Looney //
Hélène Stiefel //
Romain Perrot //
"So you want to be a musician? Just take a fucking guitar… and then, what else?
Well, let's say just a few more things: of past let's make a tabula rasa, let's sack History, let's destroy idols, let's knock down rock catechism… Let's clean up the whole thing and make the genuine rock'n'roll expresses its savagery, the one that had been repressed since Jerry Lee Lewis…
Let's take back things just where the Stooges left them with "L.A. Blues", when they looked towards free jazz and white noise….
Let's remember: the fanzine Sniffin' Glue once invited everyone being able to play three chords to create a band while Connie Burg, from Mars, wasn't even imagining playing two of them! So why not just running up and down the fretboard as a slide, played fervently just like being under amphetamines? In NYC: Pat Place and the Contortions, Lydia Lunch & Teenage Jesus… In France, some times later, their potential heirs would call themselves DUSTBREEDERS: "I'm Psycho 4 Your Love" as they used to claim.
Lester Bangs had already praised "L.A. Blues" from the Stooges, Vincebus Eruptum from Blue Cheer, Metal Music Machine from Lou Reed and A Taste Of DNA… A brand new grammar spelt in the margins and DUSTBREEDERS heard it, à bruit secret at night disordered, breeding dust in the missing bar of the perverse Countess."
________________
« Si tu veux être musicien, tu prends une putain de guitare… Et puis quoi ?
Disons : faire table rase du passé, mettre à sac l'Histoire, démolir les idoles, bousculer le catéchisme rock… Faire place nette pour que s'exprime à nouveau tout ce que le rock contient de sauvagerie réprimée depuis Jerry Lee Lewis…
Reprendre les choses là où les Stooges les ont laissées avec « L.A. Blues », lorgnant déjà vers free jazz et bruit blanc…
Rappelons-nous : Sniffin' Glue, le fanzine, invitait à monter un groupe à partir de trois accords tandis que Connie Burg, au sein de Mars, n'envisageait pas même d'en connaître deux ! Pourquoi ne pas parcourir le manche de haut en bas, comme on le ferait d'une slide jouée frénétiquement sous amphétamines ? NYC : Pat Place et les Contortions ; Lydia Lunch & Teenage Jesus…Ici, en France, plus tard, les héritiers potentiels se nommeront DUSTBREEDERS … : « I'm Psycho 4 Your Love » clamaient-ils.
Lester Bangs avait déjà vanté le « L.A. Blues » des Stooges, Vincebus Eruptum de Blue Cheer, Metal Machine Music de Lou Reed et A Taste Of DNA… Une grammaire nouvelle s'écrivait dans les marges, les DUSTBREEDERS l'ont entendue : à bruit secret dans la nuit détraquée ; élevage de poussière dans la bâtisse délabrée de la Comtesse perverse. »
By MERZBO-DEREK
Since the end of the eighties, DUSTBREEDERS persist in their savagery extracted from crude guitars and mange-disques (« slot in record players »).
Collaborating extensively with Junko the voice of Hijokaidan, sharing gigs with Keiji Haino, Sonic Youth, Borbetomagus, Sister Iodine, Ramleh, etc.
Their new studio recording with Junko : The missing Bar is publish on 213 records
(http://www.213records.com)
the first one since Dustbreeders / Junko live CD Mommy close the Door on Starlight Furniture Co in 2003.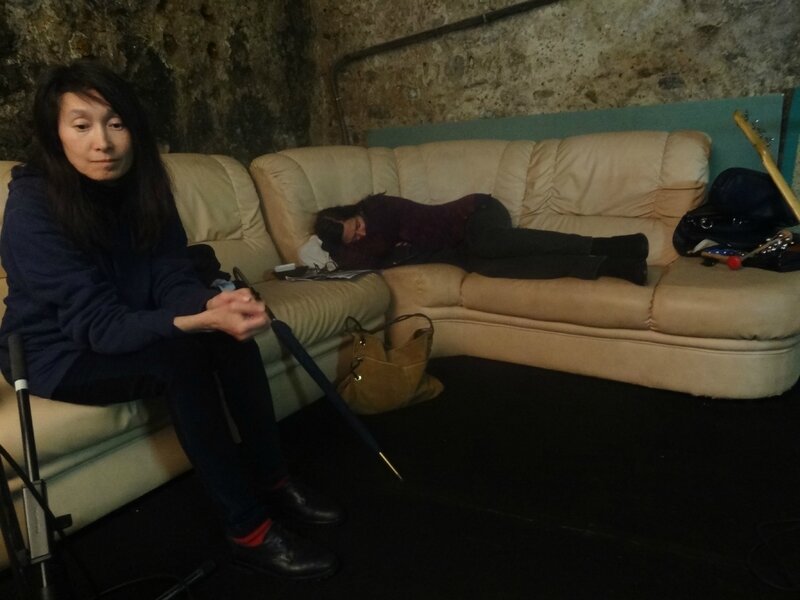 1993
Shot Gun Gallery – Strasbourg : Yves / Thierry / Michel
Les Établissements Phonographiques de l'Est – Paris : Yves / Thierry / Michel (+ Keiji Haino, Sister Iodine)
102 – Grenoble : Yves / Thierry / Michel (+ Keiji Haino)
CCAM – Vandœuvre-lès-Nancy : Yves / Thierry / Michel (+ Keiji Haino)
Shot Gun Gallery – Strasbourg : Yves / Thierry / Michel (+ Sun Plexus)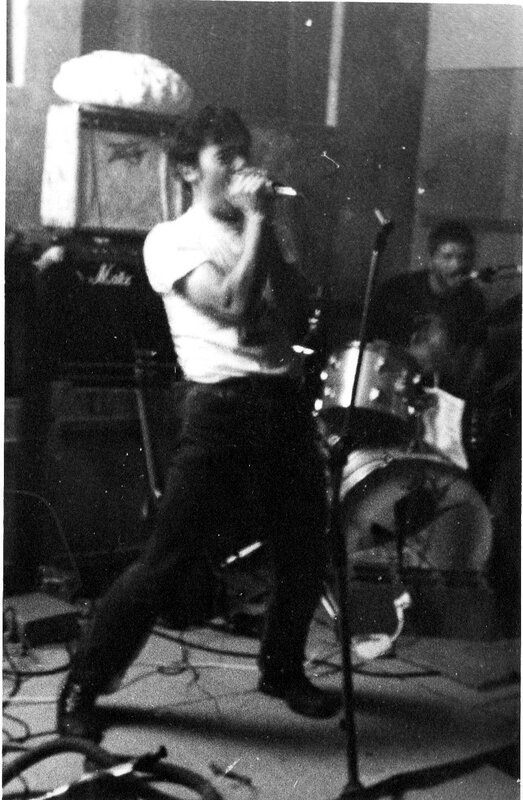 1995
MJC Castelnau - Metz - Sonic Tatami festival : Yves / Thierry / Michel (+ Sun Plexus)
Aye Eye festival - Nancy : Sex in the Age of Innocence : Yves / Thierry

Metz : Last Night a D.J saved my life : Yves / Thierry / Michel
1996
Le Lavoir - Verdun : Yves / Thierry / Michel
1997
Galerie Reis Reï - Limoges - Artooz festival : Yves / Thierry / Michel (+ Sun Plexus)
Caveau des Dominicains - Nancy - Musique Action festival : Yves / Thierry / Michel (with Xavier, Fabrice et Laurent Charles ; Dominique Répécaud et Jacques Di Donato)
Le Lavoir – Verdun - Densités festival : Yves / Thierry / Michel (+ RAEO)
Les Instants Chavirés : Yves / Thierry / Michel (with Xavier, Fabrice et Laurent Charles)
Galerie Jean-François Dumont - Bordeaux - Révolutions en 33rpm festival - Adolescent skin : Yves / Thierry / Michel
Zoo Bizarre - Bordeaux - Révolutions en 33rpm festival : Yves / Thierry / Michel
1998
Shot Gun Gallery - Strasbourg : Yves / Thierry / Michel (+ Borbetomagus)
FRAC - Dijon : Eaters : Yves / Thierry / Michel
FRAC - Galerie du TNB - Rennes : Eaters 2 : Yves / Thierry / Michel
1999
La Laiterie - Strasbourg : Yves / Thierry / Michel (+ Sonic Youth)
Les Instants Chavirés - Montreuil : Yves / Thierry / Michel
École d'art - Avignon - Rock'n'Roll Artitude festival : Yves / Thierry / Michel
Pannonica - Nantes - More scratches festival : Yves / Thierry / Michel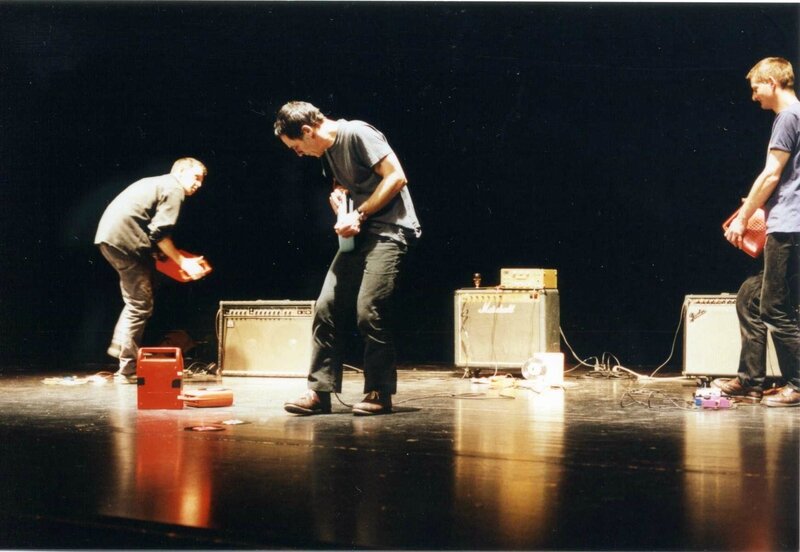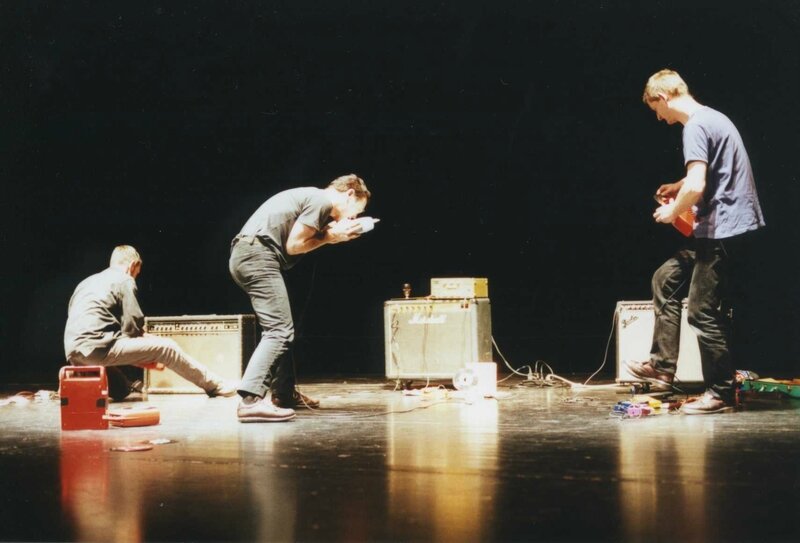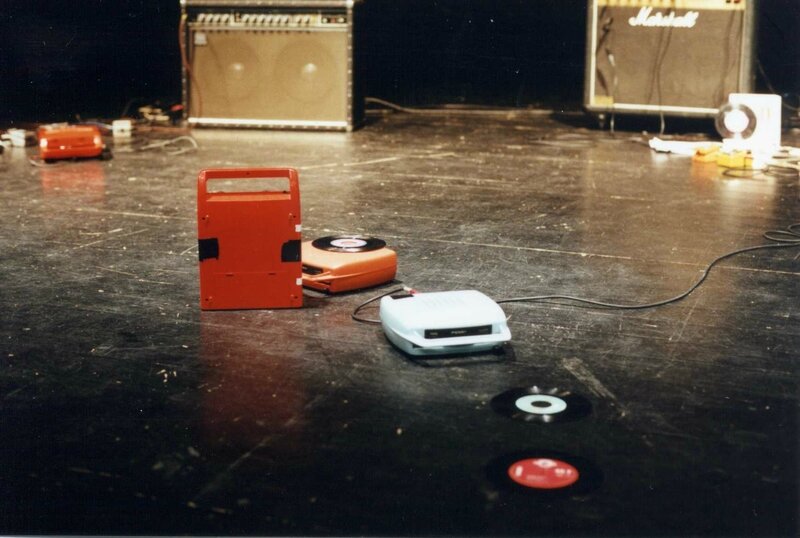 Musée d'art moderne - Villeneuve d'Ascq : The mix of silence : Yves / Thierry / Michel
Passage de Retz - Paris : End of millenium apocalypse time eaters : Yves / Thierry
Institut Français - Stuttgart : Eaters : Yves / Michel
2000
102 - Grenoble : Yves / Thierry / Michel (carte blanche Le procès cannibale : Dustbreeders & Dominique Meens, Dustbreeders vs Eric M, Gil J Wolman (diffusion), Toma Burvenich)
Centre d'art Synagogue de Delme - Delme : Papa was a rollin' stone : Yves / Thierry / Michel
Cinéma Nova - Bruxelles : Hommage à la critique : Yves / Thierry / Michel
Gendaï Heights - Tokyo : Yves / Michel (+ Sachiko M & Taku Sugimoto, Captain)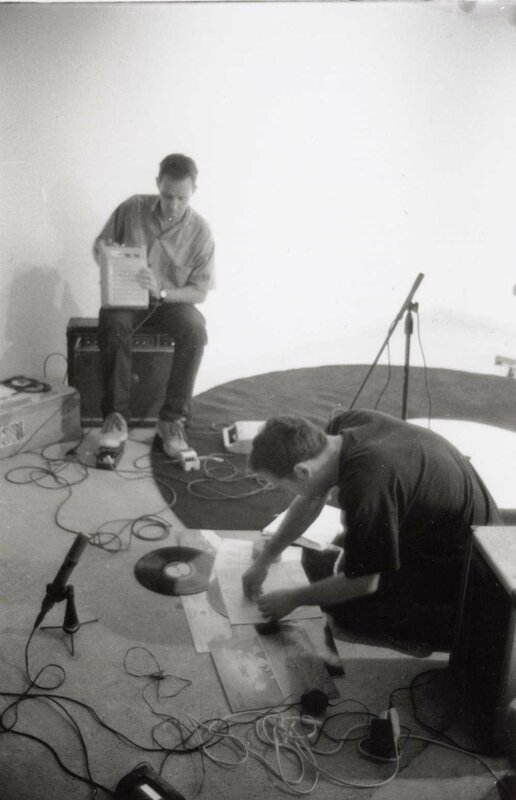 Studio 80 – Tokyo : Yves / Michel (+ Guilty Connector, Defektro, Maja Ratkje)
2001
Berlin : Thierry / Michel
Planet Art - Hengelo (Ni) : Yves / Thierry / Michel
Extrapool - Nijmegen (Ni) : Yves / Thierry / Michel (+ Toma Burvenich ; Claus van Bebber)
Maison de la Radio - Paris - Voie Carrossable broadcast : Yves / Thierry

MJC Castelnau (+ Cent mètres de Silence) : Yves / Thierry / Michel

Cave 12 - Genève : Thierry / Michel

Le Cube - Briey (+ Masayoshi Urabe) : Yves / Thierry / Michel

La Malterie - Lille (+ Masayoshi Urabe) : Yves / Michel
Caveau des Trinitaires - Metz : Yves / Thierry / Michel ( + Toma Burvenich ; Cent mètres de Silence)

2002
THE 1st DUSTBREEDERS / JUNKO TOUR
25 octobre : Instants Chavirés - Montreuil : Yves / Thierry / Michel / Junko (+ Fragile)
31 octobre : Vooruit - Gent : Yves / Thierry / Michel / Junko (+ Chie Mukai & Seiichi Yamamoto)
8 novembre : La Malterie, Lille : Yves / Thierry / Michel / Junko (+ BIG) - photos Philippe Lenglet (c)

9 novembre : Black Room – Metz : Yves / Thierry / Michel / Junko (+ Nafi / Toma)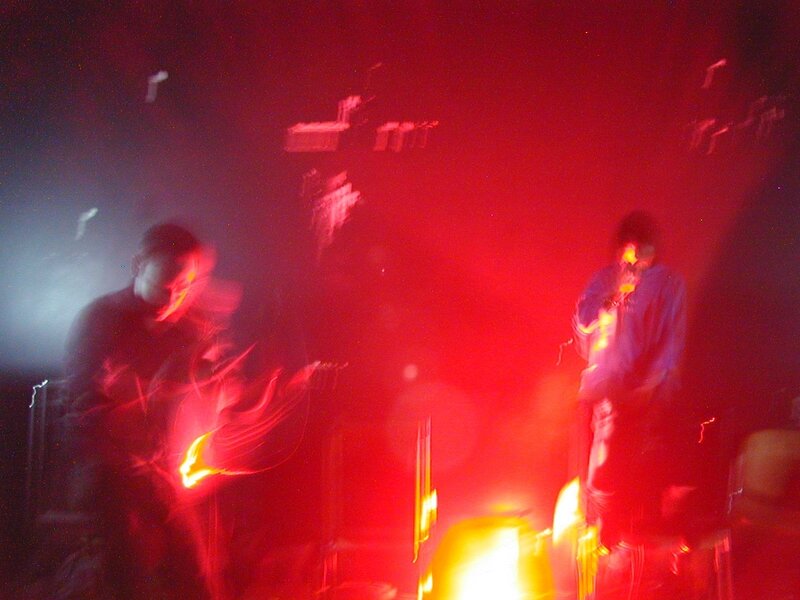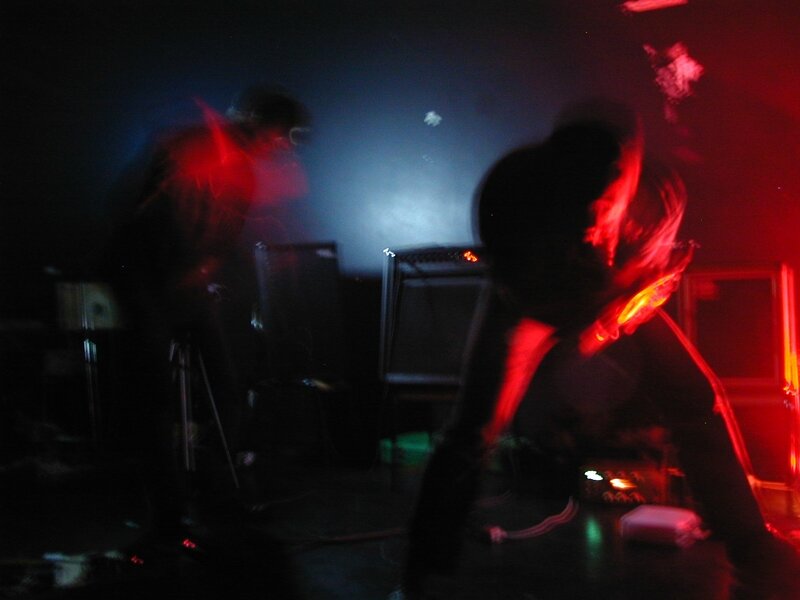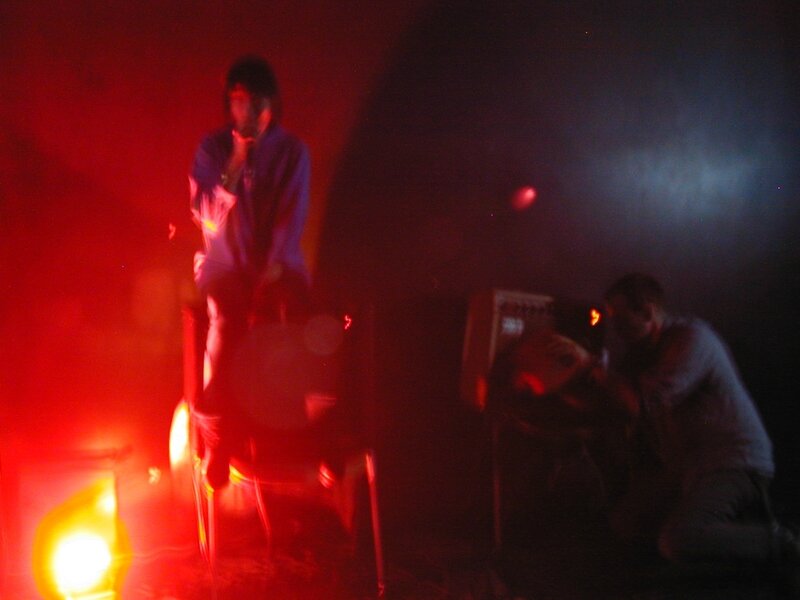 14 novembre : Local Universel - Bordeaux : Yves / Michel / Junko / Katie
15 novembre : Pannonica - Nantes : Yves / Michel / Junko (+ BIG)
16 novembre : Jardin Moderne - Rennes : Yves / Michel / Junko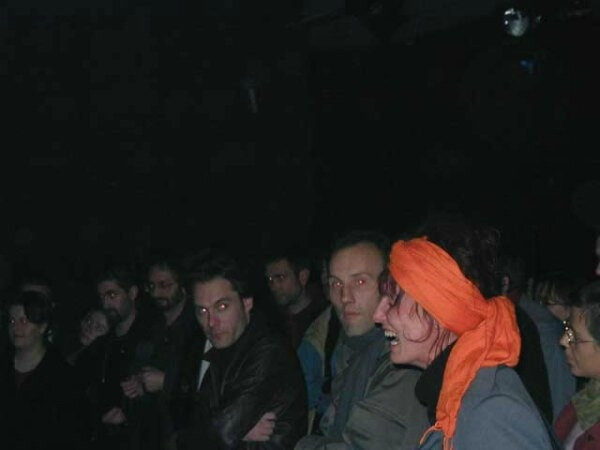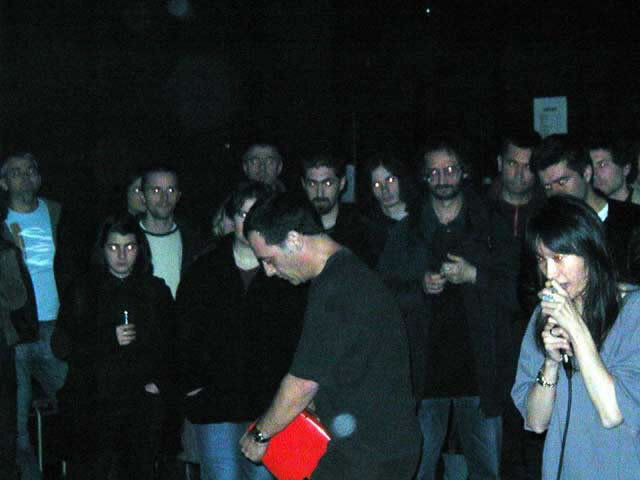 2004
24 avril : Bourogne - Oh cet écho festival : Yves / Thierry / Michel (+ Paul Panhuysen, Frédéric Acquaviva, APO33)
THE 2nd DUSTBREEDERS / JUNKO TOUR
3 juin : L'Antre-Peaux - Bourges : Yves / Michel / Junko (+ Keiji Haino)
4 juin : 102 - Grenoble : Yves / Michel / Junko (+ 20.000 Punks)
10 juin : Instants Chavirés - Montreuil : Yves / Thierry / Michel / Junko / Katie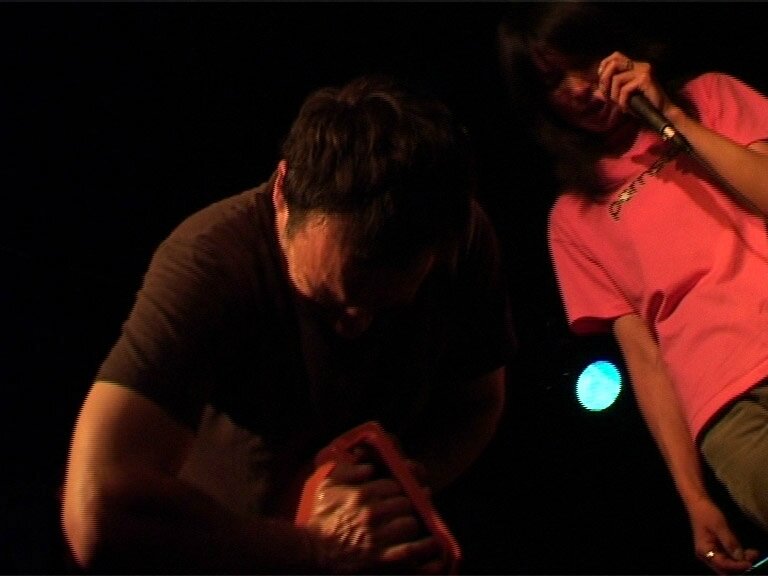 11 juin : Termite Club @ Adelphi Pub - Leeds : Yves / Michel / Junko
12 juin : Spitz - Londres : Yves / Michel / Junko
13 novembre : La Vapeur – Dijon - Why note festival : Yves / Thierry / Michel (+ Projos 4tet, Quintet Avant – carte blanche à Jérôme Noetinger)
19 novembre : Les Voutes, Paris : Yves / Thierry / Michel / Jojo Hiroshige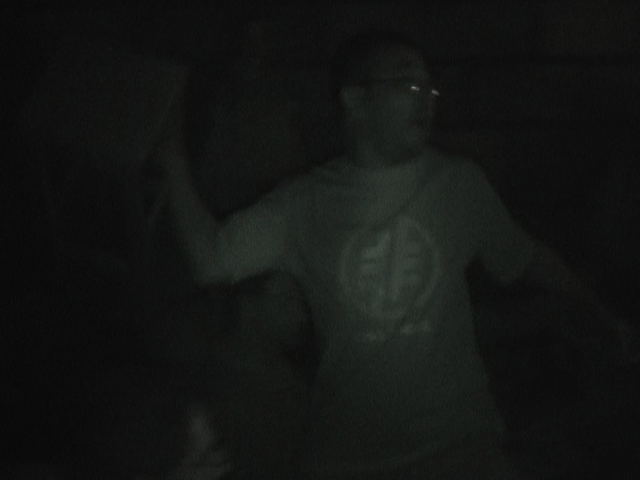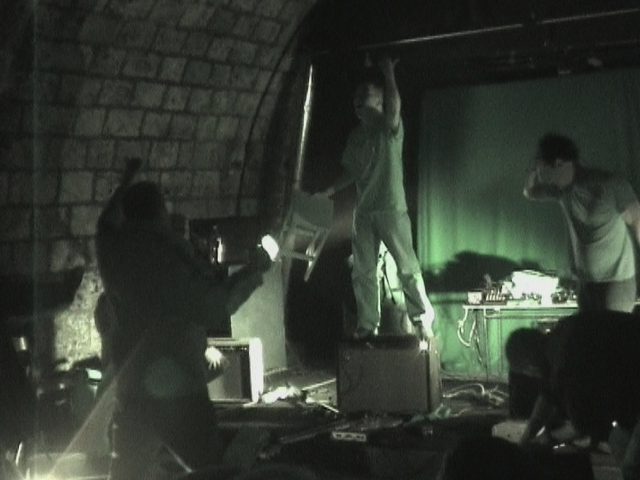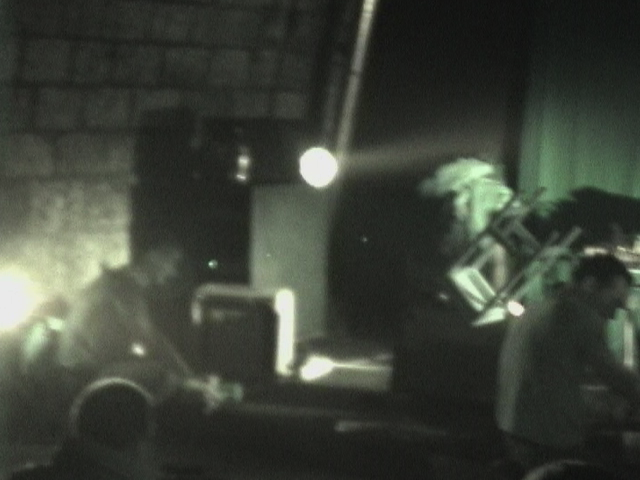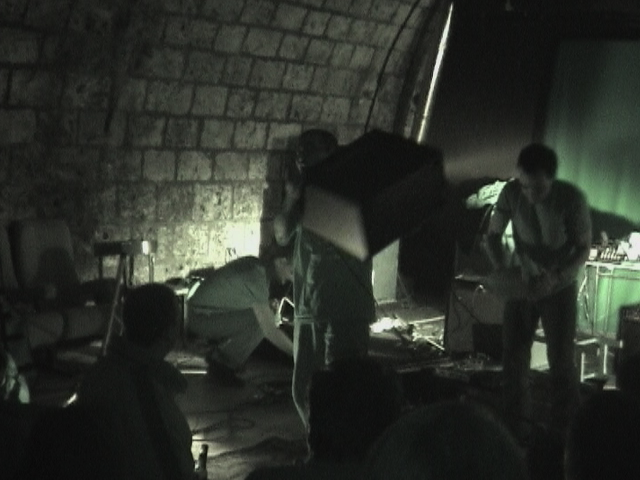 2005
24 septembre : Confort Moderne - Poitiers - Mondo Cannibale – the dark side of exotica : Yves / Thierry / Katie (+ Jad Fair, Bästard)
THE 3rd DUSTBREEDERS / JUNKO TOUR
6 octobre : Le Clos Fleuri - Lyon : Yves / Thierry / Michel / Junko (+ Seijiro Murayama & Damien Grange)
7 octobre : Cave 12 - Genève : Yves / Thierry / Michel / Junko (+ Mattin / Goldie)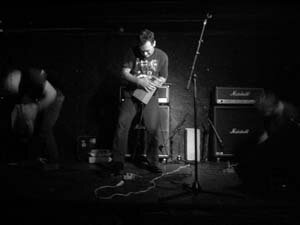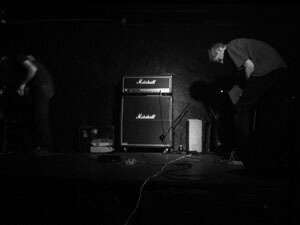 8 octobre : TUM - Metz : Yves / Thierry / Michel / Junko (+ Borbetomagus, Mattin / Goldie, Brothers & Sisters)
10 octobre : La Centrale – Bordeaux : Yves / Michel / Junko / Jonathan (+ Glen or Glenda)
12 octobre : El Xurrut de Gorliz - Bilbao : Yves / Michel / Junko
2013
31 mai - Instants Chavirés – Montreuil : Yves / Thierry / Michel / Junko (+ Talweg)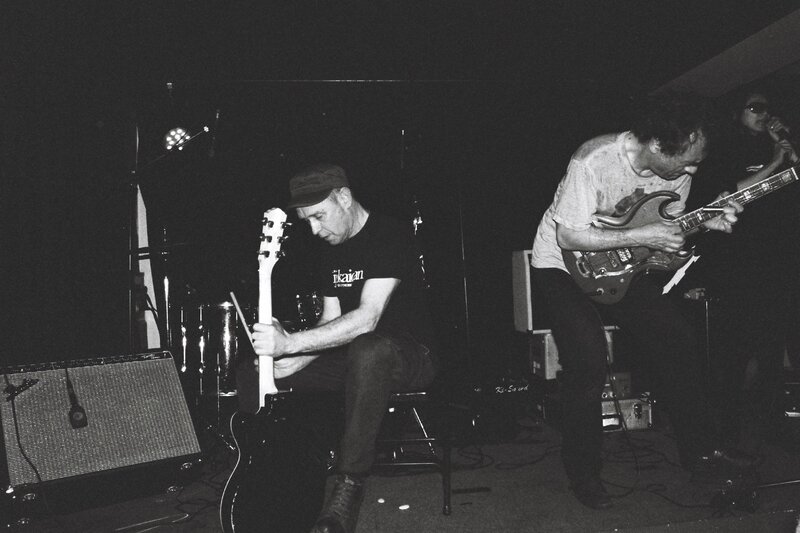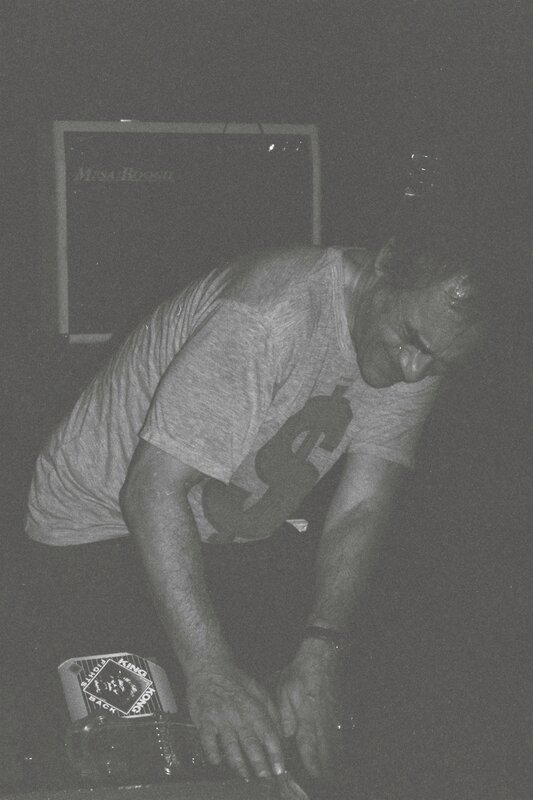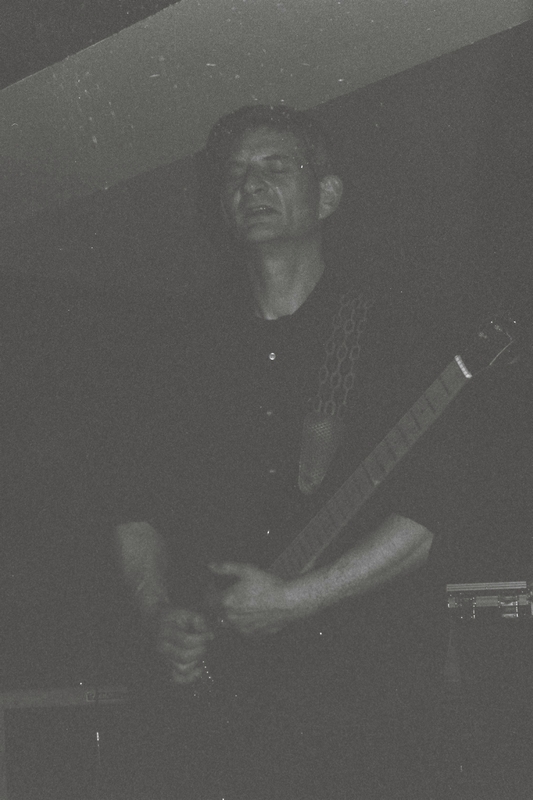 27 juillet – TOTEM – Maxéville- Bruitisme festival: Yves / Thierry / Michel
11 décembre – TOTEM - Maxéville – Destruction Party : Yves / Thierry / Michel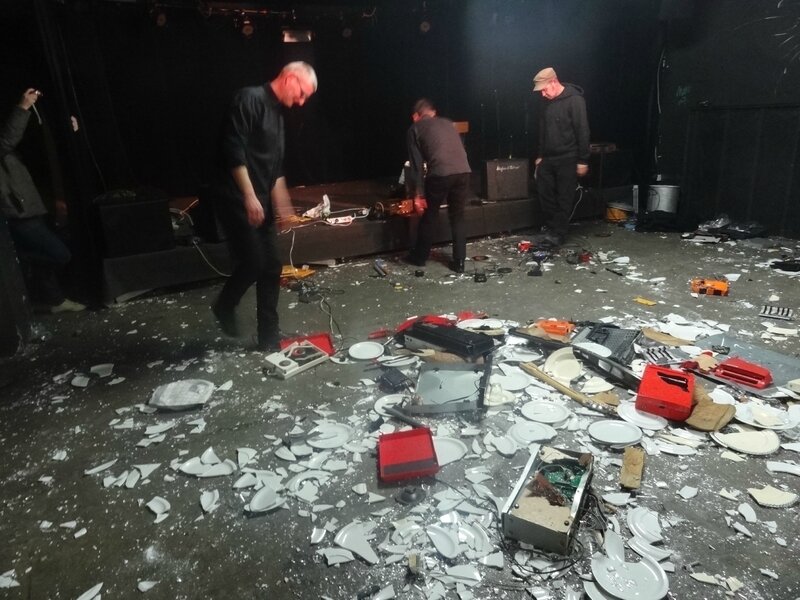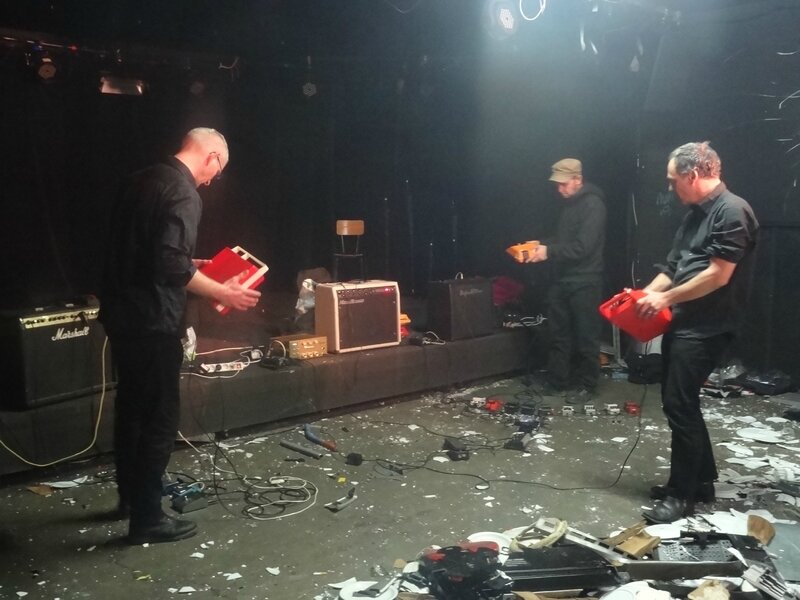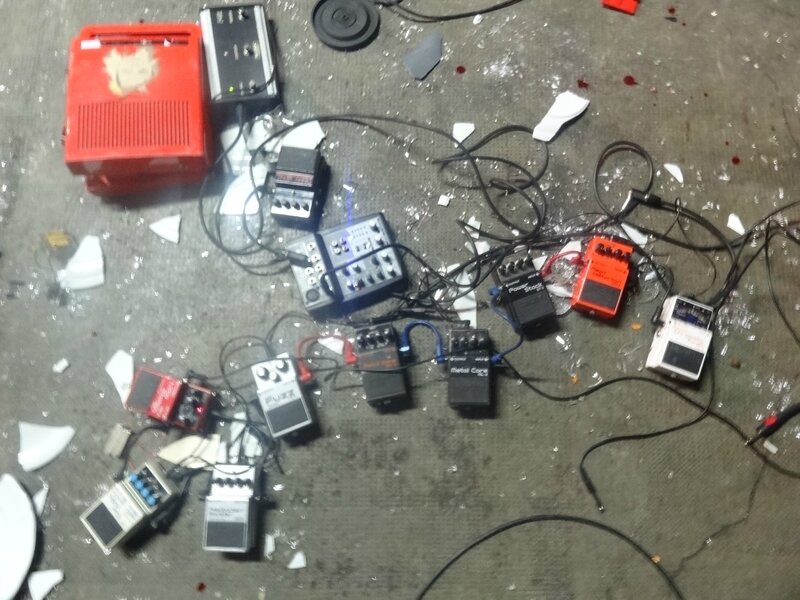 2014
6 mai – Pavillon Bourneville - Bourg en Bresse : Yves / Thierry / Hélène
7 mai – La Station – Nice - festival MAI : Yves / Thierry / Hélène (+ Vomir ; La Morte Young)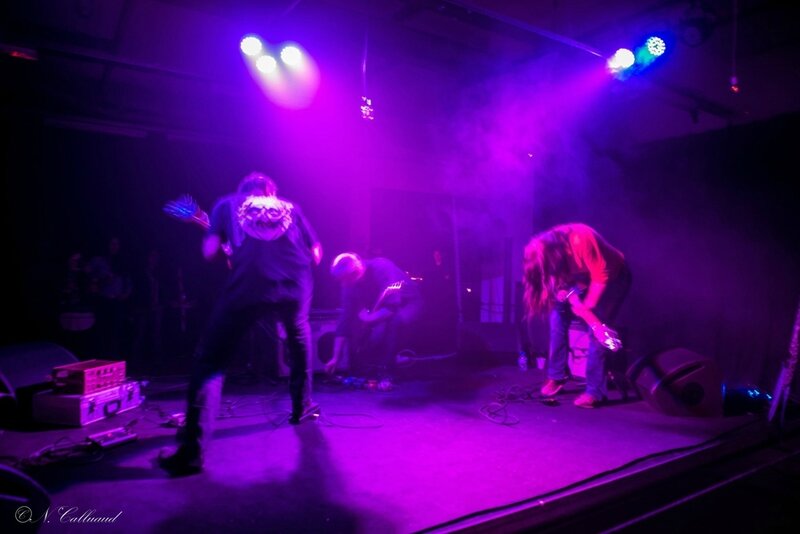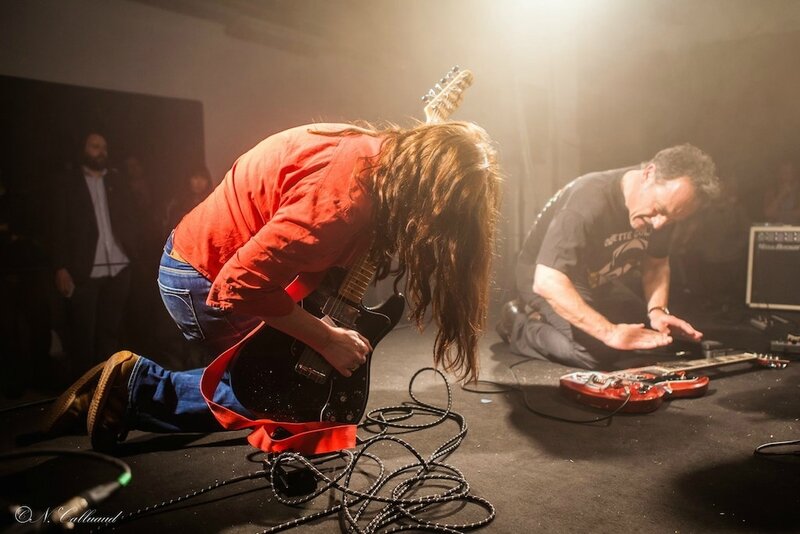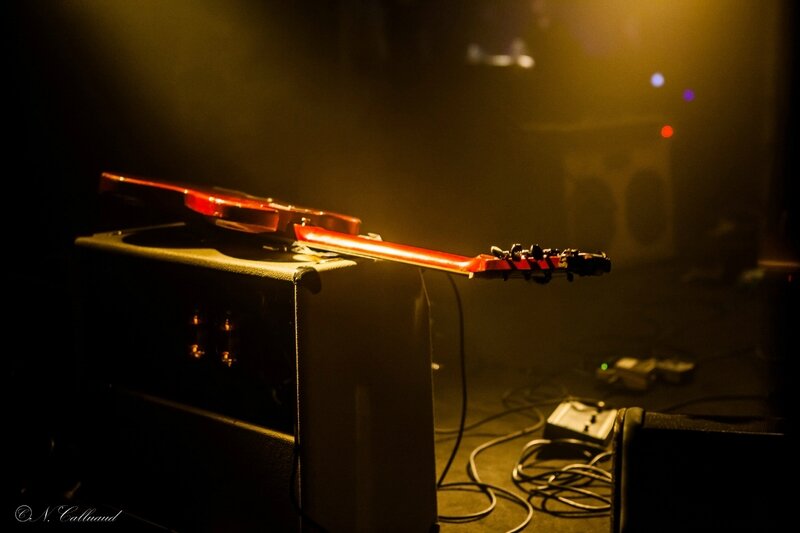 26 juillet - TOTEM – Maxéville- Bruitisme festival : Yves / Michel / Hélène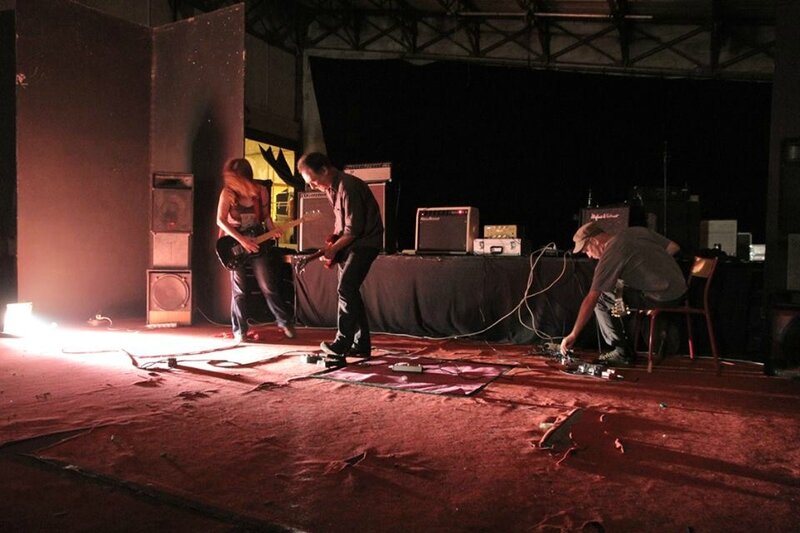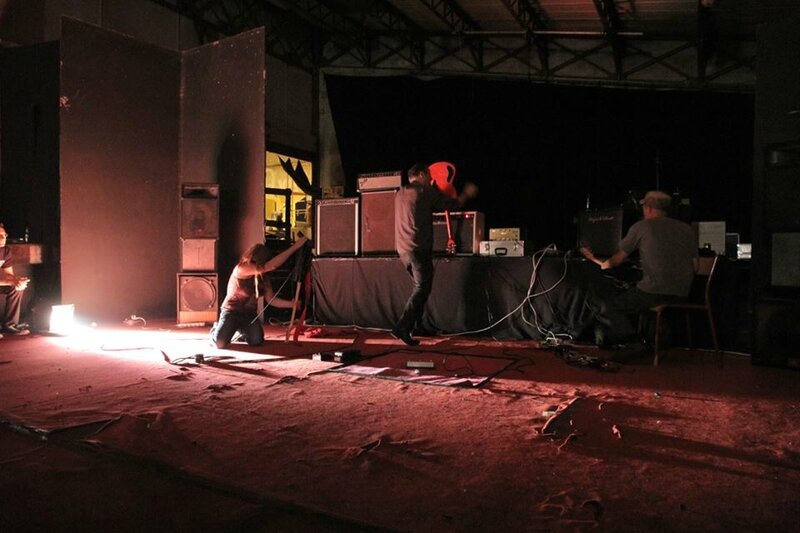 18 octobre – Casino de Montbenon - Lausanne – LUFF festival : Yves / Thierry / Michel / Junko
31 octobre – Instants Chavirés – Montreuil - Sister Iodine anniversaire 20 Sang mon amour : Yves / Thierry / Michel / Junko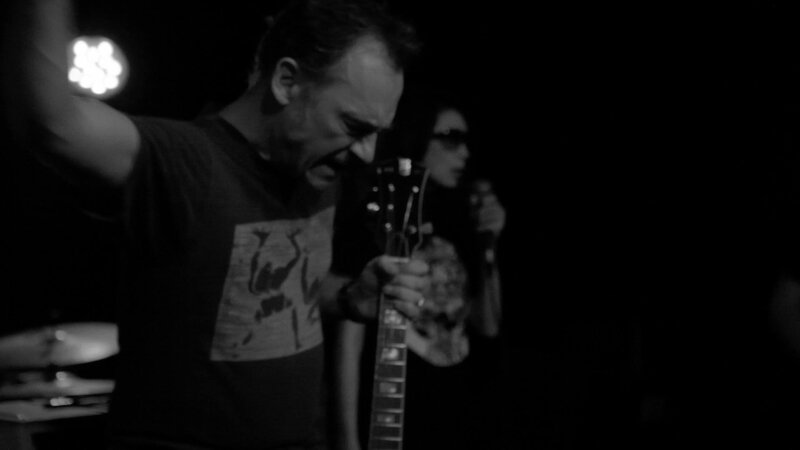 10 novembre – TOTEM – Maxéville : Yves / Thierry / Michel / Junko / Hélène
2015
17 avril – NK – Berlin : Yves / Thierry / Michel (+ Ramleh)
2016
6 mars – Café Oto – London : Yves / Michel / Hélène
7 mars – 17 North Pole Rd – London : Yves / Michel / Hélène
21 mai – 102 – Grenoble – L'effervescent festival : Yves / Thierry / Michel
24 septembre – Les ateliers de Bitche – Nantes – NEAR festival : Yves / Thierry / Michel (+ Phil Niblock)
2017
22 mars : Cave 12 – Genève : Yves / Michel / Romain / Junko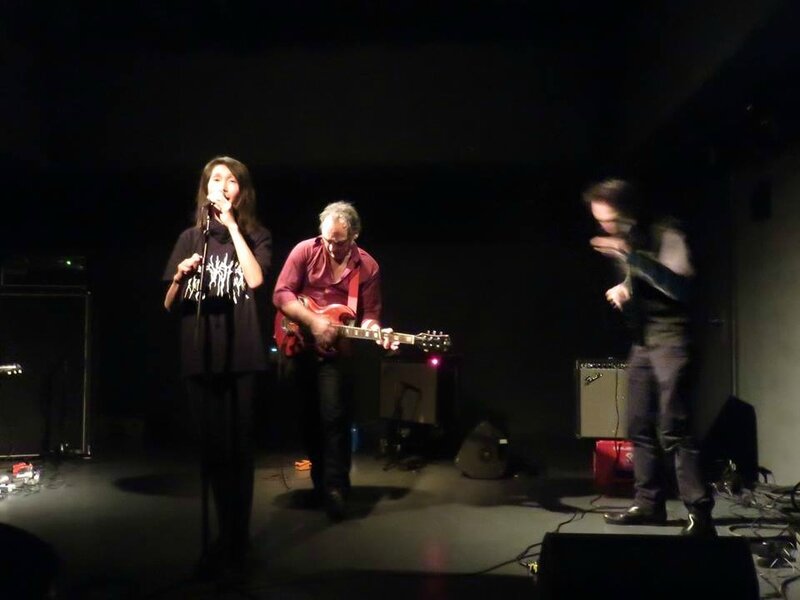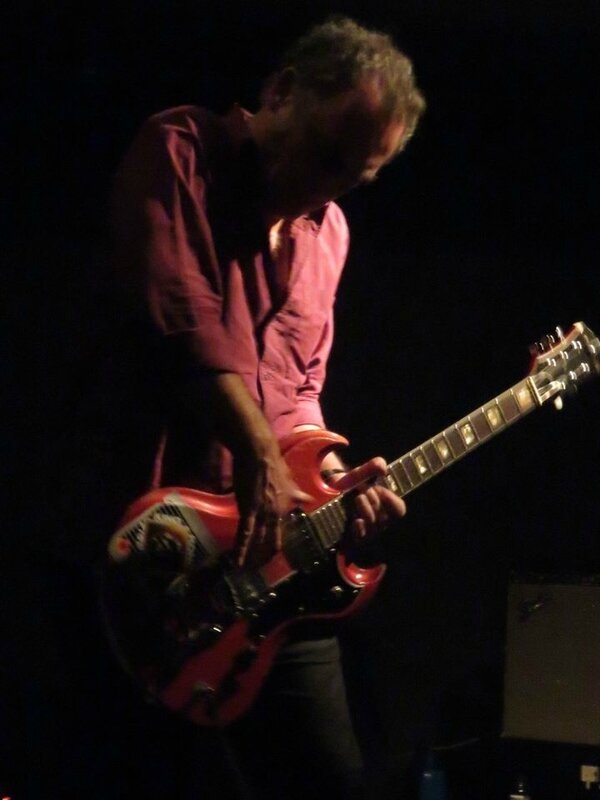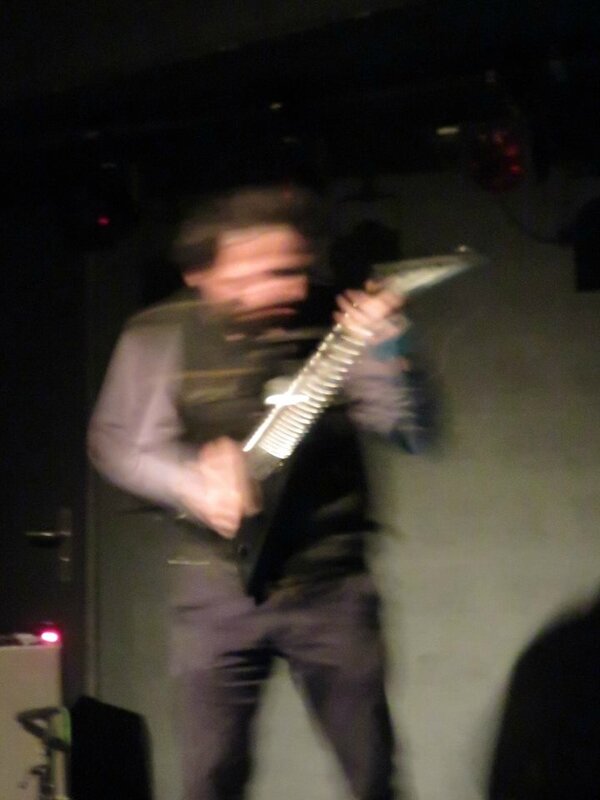 23 mars : Klappfon - Bâle : Yves / Michel / Romain / Junko (+ Vomir)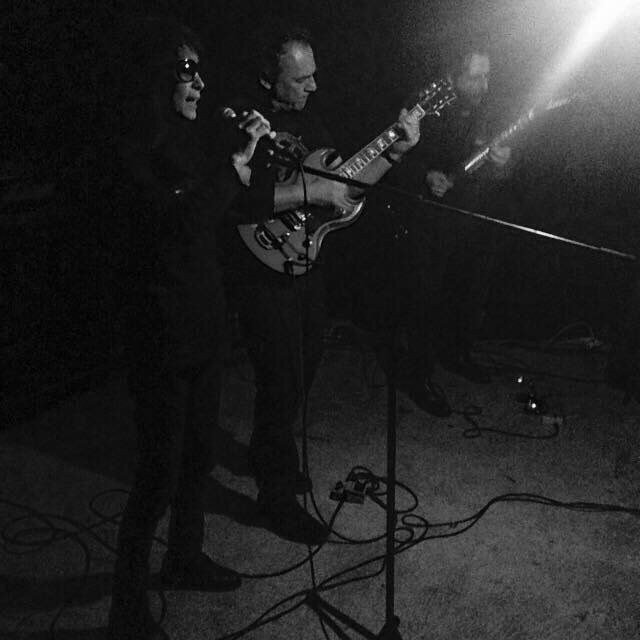 25 mars : La Face Cachée – Metz : Yves / Thierry / Michel / Junko
2018
DUSTBREEDERS EXTENDED (feat. William Nurdin & Bastien Chmps)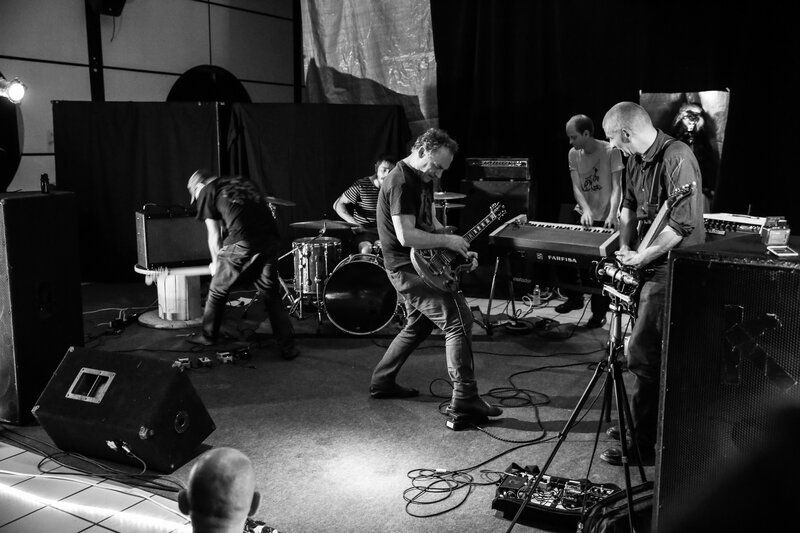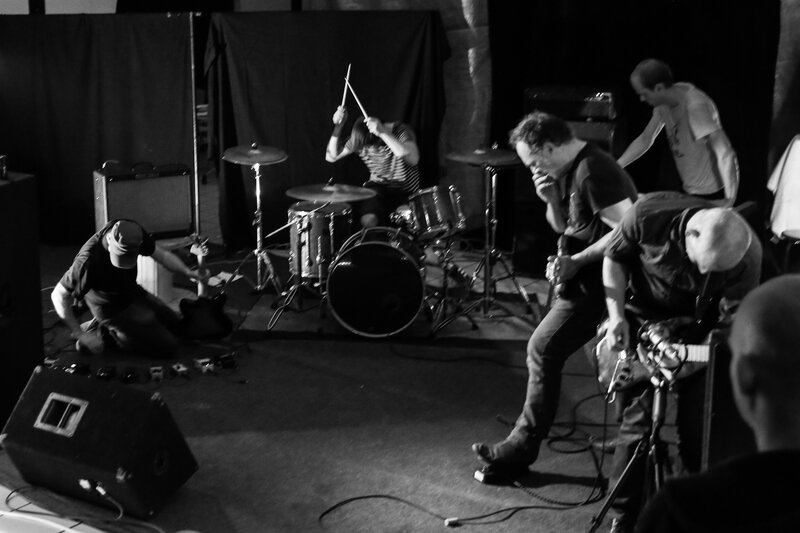 21 avril : MJC Castelnau - Metz : Dustbreeders Extended

(pictures Arno)
27 mai : Château 404 - Metz : Dustbreeders Extended
30 juin : Espace B - Paris : Dustbreeders Extended